Personal Loan - ATM Salary Lending for OFW and Locally Employed Workers Without Collateral
Looking for non collateral loans? Know your options for personal loan whether you are locally employed or going abroad as OFW (Overseas Filipino Worker). Learn ideas on how much to pay for interest rate (annual and monthly add on) from banks and private lenders as well as loan sharks and compare using an online loan calculator.

Compare from our list of non-collateral loan from different banks and private financing company providers. Get the lowest interest rate possible and fast loan approval of up to as quick as 1-3 hours cash loan proceeds release for those who opt in to apply for credit card loan.

Know how to increase your chances of approval and reasons why your application can get declined in order to avoid it.
Avail of a personalized professional help from a qualified Filipino financial consultant for free.
Get assistance through our hassle-free loan application program with possible non-appearance application.
Fill Up Our Online Application Form

Our List of Personal Loan Offers Without Collateral

Different personal loan offers from private lending companies in the Philippines as well as banks have diversified credit programs. You deserve the best package just like when buying in a supermarket or grocery store. That is why we made this list tailored to your needs to file for a loan.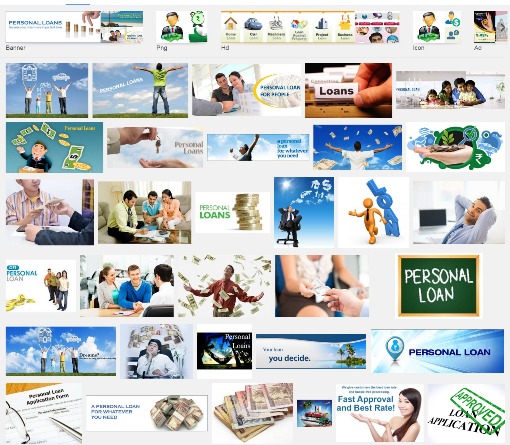 As your professional and qualified loan consultant and broker, we have compiled the list of providers for your personal credit application. We hope this list will help you narrow down the choices so you can compare interest rates, charges and fees (processing fee) as well as know which financier best fits your qualification or what specific loan is right for you.

| | |
| --- | --- |
| Bank Loan | GSIS Salary Loan |
Lending Companies - Bank Versus Private Financiers in the Philippines

To help you decide which lender to go for when applying for salary loan in the Philippines using your credentials as an employee, here is a list of pros and cons. This list is based from our experience in the lending industry for more than 3 years now (2015).

Frankly, from the list that appears in the picture above, all banks usually offer the lowest interest rate. The only problem with these financing institutions is that they usually take longer to process your application for credit. Luckily, today, banks found a way to make the process much faster compared a few years back.
On the other hand, private lending companies (which we have listed below) offer higher interest rate but a much faster approval and release of loan proceeds. The good thing with these types of lenders is that there may be times bad credit problems don't appear in their C-Map or credit mapping. This is due because many private financiers in the Philippines no longer use the BAP (Bankers Association of the Philippines) database.

Lenders List in the Philippines for Personal Cash Credit

The two types of lenders are the ones who usually compete for the big percentage of borrowers in the Philippines. Among the two, banks usually win because they are available almost in any corner of the country from Luzon, Visayas to Mindanao.
While private lending companies struggle to grow with offers that are much comfortable to give to loan borrowers, banks don't even need to advertise. This is why the list doesn't match at all. Banks win with numbers with their branches all over.

Bank Personal Loan Providers
BDO - Banco de Oro
UCPB - United Coconut Planters Bank
PNB - Philippine National Bank

Union Bank
Land Bank
CityBank
Sterling Bank
TRB - Tanay Rural Bank
DBP -  Development Bank of the Philippines


PSBank -Philippine Savings Bank
Chinabank
Allied Bank
BPI - Bank of the Philippine Islands
MetroBank
RCBC - Rizal Commercial Banking Corporation
Chinatrust Bank
Rural Banks
Private Financing Personal Loan
Loan Sharks (Bumbay)
Global Dominion Financing Inc.
Macondray Finance
Capex
People's Credit
Vidalia Lending

Stong Helm
Balik Bayad
Royal C Marketing
Cebuana Quick Loan


Call Center Agent Loan

Asialink Financing Corporation
Puregold Financing
GSK
PJH
Capital Union
CVFC
Nfinit
PPK
Loan Solutions
M Lhuilier Fast Loan
Pawnshop Loan

Your Advantage When Applying for Personal Loan with Us Here at Fast Loan Philippines

By now you must be ready to apply for loan. If you are, then try our service. We offer FREE personal loan application assistance to all or any of the listed lending companies below. Just send us a txt message using any of the mobile phone numbers or call us via our mobile landline or send us an email.
Better yet, just fill up our online application form below. We will get back to your concern ASAP.
Call and Look for – Sir
Sam Casuncad
Office phone: 542-7015 (Sam) / 542-8105 (Vina)
Sun No 0932–872 5532
Smart No

0939-9269335
Globe No

0905–4249367 / 0917-5019245 (with Viber, IMO and Whatsapp)
Email application form to
info.fastloanph@gmail.com / info.ofwloan@gmail.com
SALARY LOAN OR PERSONAL LOAN FOR LOCALLY EMPLOYED PINOYS ARE CURRENTLY NOT OFFERED FOR ASSISTANCE BY FASTLOANPH.COM