Tricycle Loan - Requirements, Lowest Interest Rate, Terms and Online Application
| | |
| --- | --- |
| There are 3 major lending companies in the Philippines I know of that offer tricycle loan. All of them are my providers. 2 years ago, these financing firms accept single motorcycles as collateral. Today, they all no longer accept it. Luckily, this loan survived and is still offered. | |
2 stroke or 4 stroke for as long as it had a sidecar and an LTFRB franchise or MTOP, you can use that tricycle to get fast cash loan in the Philippines with lowest interest rate and possible 1 day release even if you don't have any source of income. It is not required and definitely not part of the qualification terms when you apply for the tricycle loan. See our list of requirements, call us in our Contact Us page or fill up our online form to get FREE assistance on your collateral loan application ASAP.

Tricycle Loan Requirements and Pre-Qualification
| | |
| --- | --- |
| | There are just a few pre-qualifying requirements for this type of particular loan and only a few documentary must-submit requirements. See our list below and have them photocopied in advance for faster processing of your loan application without taking your collateral, OR CR only. |
How to Pre-Qualify:
To qualify, all you have to do is to ask a few questions to yourself...
Do I have complete documents needed? (listed above)

Is the year model of my motorcycle allowed to be used as collateral?
Do I have updated, latest and valid MTOP or operator's permit and OR CR of the unit?
Is my unit under yellow plate (public transport) or green plate (public transport)?
Application Requirements:
Latest valid and registered OR / CR
Copy of valid and updated MTOP or tricycle franchise

TIN ID or number of borrower
2 valid primary IDs
Processing Time and Fees:
1-5 working days processing time

2%-2.75% interest rate add on per month

Php 15,000 - Php 25,000 loanable amount

4% processing fee will be deducted in loan proceeds


12 months maximum loanable amount
How to Get Approved of Your Loan, Fast
Since this particular loan only requires a few documentary requirements, it is also easy to get approved of this loan and get the cash turnover fast as you can. Remember that here at Fast Loan Philippines, we help clients get their approval as fast as possible.
First, make sure that your unit is in the required listing for year model of motorcycle. sidecars don't matter.
Make sure that your tricycle is already in yellow plate or for public transport.
Your MTOP (motorized tricycle operator's permit) must be updated and under latest registration for the current year of the loan application up to the expiry of the loan term.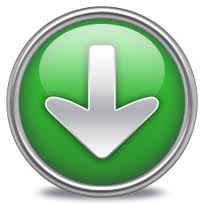 Fill Up Our Tricycle Loan Online Application Form

for Faster Processing

---
Call to inquire about Loan –

Sam Casuncad

(

Pinoy loan consultant

)
home office phone: 542 7015 (Sam) / 542 8105 (Vina/Marga)
Sun Cellular No 0932 – 872 5532
Smart Cellular No

0939 - 9269335
Globe No

0905 – 4249367 (with Viber, IMO and Whatsapp)
Email application form to
info.fastloanph@gmail.com / info.ofwloan@gmail.com
Jun 14, 18 09:51 AM

Use your vehicle for OR CR sangla car loan without taking your car. This collateral loan in the Philippines allows private and public utility vehicle like taxi, car, truck or PUJ. Low interest as fast…

Mar 22, 17 01:04 AM

Apply for Bestloan Philippines Credit Corporation personal loans. Know other loan products, requirements and branches. Fill up our online form now!

Jan 16, 16 10:56 PM

Are you a vet looking for cash? Avail of veterinarian doctors loan in the Philippines. Fast and NO agent's fee personal loan no hidden charges. See requirements and apply now!