Pag-Ibig Loan - HDMF Housing and Salary Loan or MPL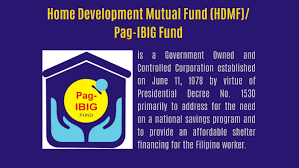 So what is the difference between Pag-Ibig loan and HDMF loan? Between a salary loan and Multi Purpose Loan (MPL)? What is provident benefit loan program?
These are just some of the frequently asked questions by Pag-Ibig Fund members. To be able to answer it all, we have to make a thorough research online and visit hundreds of websites including Wikipedia for the definition of the HDMF.
It turns out that HDMF of Home Development Mutual Fund is the other name or the same sa Pag-Ibig Fund. On the other hand, a salary loan is otherwise also called as multi-purpose loan or MPL. With this being said, let us have you all members be informed about how to go over with the different Pag-Ibig loan programs. We will also feature valuable information regarding how to apply online for these loans in lieu of taking extra precautions consistent with the protocols set by the DOH and LGU in light of the Philippines COVID-19 situation.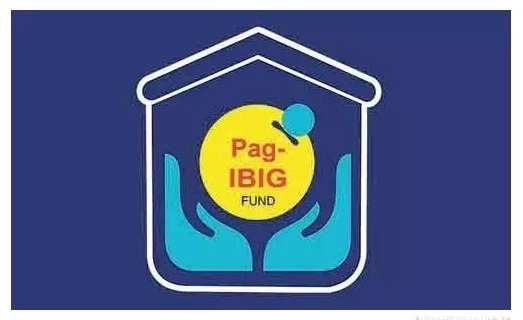 4 Types of Pag-Ibig Loan Programs?
There are actually just 3 types of loans any qualified member can avail from Pag-Ibig. The 4th of which is just a benefit program that matured account holders can avail by meeting specific criteria based from membership status and contribution maturity. This last type of loan or benefit is the provident benefit. Below is the complete list of loans you can apply from Home Development Mutual Fund. But prior to revealing them, let us light up some sun why HDMF is so.
HDMF means Home Development Mutual Fund. From the words themselves, Pag-Ibig is primarily put up to provide and administer a national savings program for the creation of an affordable shelter financing for Filipinos employed by both local and foreign-based employers as well as for self-employed or voluntary-paying member.
Pag-Ibig Fund became the government's answer to give a chance for qualified members to avail an affordable shelter financing. Today, HDMF is not only intended for those rank and file employees in offices. It is also open for our Kasambahay thru the Kasambahay Program of Pag-Ibig. (below photo credits to pag-ibig.gov.ph official website thru pagibigfundservices.com)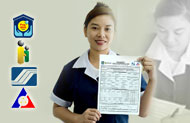 Housing Loan - One of the most popular program benefit in the list of different Pag-Ibig loan is the housing loan. Compared to banks and private lending companies, the Pag-Ibig housing loan offers the longest payment period. You can pay your housing loan up to 30 years maximum. The interest rate is currently on promo until this year 2020 December 29. Qualified applicants are up for an early Xmas treat here as the 5.375% per annum interest rates is now offered at only 4.985% per year under a 1 year re-pricing period. the 6.375% per annum is not on a discount low interest promo at only 5.375% per year under a 3-year repricing period. A member can loan up to 6 million worth if he or she qualifies. This assistance to its members is done by providing affordable financing for their housing needs. HDMF accomplishes this by working in partnership with the local Real Estate Developers and arranging affordable loans to real estate buyers (Pag-IBIG members). This program is also made affordable by offering lower interest rate compared to the prevailing rate in the market and payable in longer terms. Interest repricing is subject to application.
Multi-Purpose Loan - The MPL is a type of unsecured loan that banks are known to offer as personal loan. The different purposes for which the MPL is used are tuition fee payment or educational expenses, livelihood, health and wellness, minor home improvement, small amount emergencies, home enhancement, medical needs and more. To avail of this loan program, a member must have at least 24 months of membership savings and at least 1 contribution within the last 6 months as of month prior to date of loan application. For members who have withdrawn contributions due to maturity of membership, the reckoning date of the updated 24 contributions shall be the first contribution following the month that the member qualified to withdraw his MS due to membership maturity. If there is an existing Pag-Ibig housing loan, the account must be active and on time with payment as of date of application. The same applies if the member have existing multi-purpose or calamity loan.
Calamity Loan - This Pag-Ibig loan is intended for members affected by unexpected calamities like fire, tropical cyclones or typhoon, flood, volcanic eruptions and other similar catastrophe. Recently, Pag-Ibig has included Covid-19 pandemic as part of the calamity loan program. Here, members can loan up to 80% of the total accumulated value (TAV) based from contributions. This is subject to terms and conditions of the program. We will be discussing a comprehensive details later. Calamity interest rate as of now is 5.95% per year. Meanwhile, the loan amortization may take up to 24 months with grace period of 3 months. Payment start after the 3 month grace period and date of payment will start based from the check date as instructed to be issued to Pag-Ibig when applying for this loan. Online application is encouraged to avoid exposure to COVID-19 Virus. In order to qualify, you must be an actively contributing member whose residence falls in an area declared by the Office of the President or the Local Sanggunian under a state of calamity.  Requirement of at least twenty-four (24) monthly membership savings (MS) and sufficient proof of income is also needed to establish to qualify. If you have existing Pag-IBIG Fund Housing Loan, MPL and/or Calamity Loan, your payments must be updated in order to qualify.
Provident Benefit - This is not part of the Pag-Ibig loan programs. Instead, this is a benefit wherein any qualified member of HDMF can avail to get a lump sum of their total contributions if the member account has matured. Maturity of the fund is 20 years. There is also also new program the Pag-Ibig MP2 program that is more flexible and offers higher dividend rate compared to the MP1.The fund under this program is the combined member contribution + employer contribution + the earnings or dividends received on a yearly  basis. 
How to Apply for the 3 Different Pag-Ibig Loan Programs?
Each of the different Pag-Ibig loans discussed above have different loan requirements and different purpose, eligibility, modes of payment, limitations and interest rates. This being the fact, there are basically 6 steps in order to apply. Although many of these steps have changed due to the presence of COVID-19, below are just a summary.
5 Standard Steps in Applying for Pag-Ibig Loan
Get the checklist of requirements you need to submit - make sure you have the complete and right documents
Download, fill up and submit the loan application together with the documents required for the particular Pag-Ibig loan you are applying for -  this is done in any Pag Ibig branch near you.
Receive the notice of approval (NOA) and the letter of guarantee (LOG) for housing loan
Accomplish the NOA for the release of the loan proceeds
Receive the proceeds at the Pag-Ibig Fund or thru your loyalty card