Car Financing Philippines - Buy New or Second Hand Car with Low Interest (1.25%) Via Loan Providers Through our Auto Dealers and Private Sellers

| | |
| --- | --- |
| | Wanted to buy new or second hand car? We've got the right car financing package for you through loan via your auto dealer or private seller or by choosing from our list of available used cars from model 2000-2016. |
Yes, we do finance used but latest second hand year model cars from 2016 to 2015 to 2014. This is for those who can afford to buy new year model brands but have credit problems with banks or CMap or bad credit status or court cases and gets declined by banks and major in-house financing companies like TFS (Toyota Financial Services). We have the right provider for you and as per our very own experience, you can get as much as 70% chance of approval. Let us offer you our quotation, then give us your requirements and we will see what we can do for you.

Or you can buy the latest brand new car of your dreams thru our car financing offer. Currently accepting any brands as long as it is on our list. If you are lucky, you might even catch up with the latest promo discount and freebies. Ask us now!
New Cars Available for Financing in 2016 with Pricing

COMING SOON!

List of Available 2nd Hand Cars Open for Financing in 2016 with Price and Seller Contact Numbers

COMING SOON!
Procedures in Applying for Used Car Financing in the Philippines
Finding the right car for your budget is easy. The hard part actually runs with choosing which lending or financing company to have your used car financing loan applied to. (First step - choose a car to buy)


If you are having a hard time coming up or finding a car under your desired budget or taste, let us find you one. We can even lead you to the best deal or promo rate and discounts there is.
NO AGENT'S FEE!
NO HIDDEN CHARGES!
GUARANTEED "FREE" LOAN APPLICATION ASSISTANCE SERVICE
To come up with those offers, you usually have to hire a loan agent or consultant. But with us, it's totally FREE! That is why Fast Loan Philippines exist. We are your professional loan broker ready to assist you with your need to buy used car from a dealer or private seller. The procedures and steps to follow are listed below so you know what to do.
Procedures in Applying for Used Car Loan Financing
Choose a car - we can only give you a quotation if you have a specific car to buy (make + year models + other specs) so you know outright how much amount you expect to give to the car seller as initial deposit or down payment plus how much cash out you need to have in order to pay for the processing fees and charges (if there are any other). All financing companies including banks charge for processing fee.

Know the charges - at least 20% down payment will be required from you plus a 7% processing fee after a loan approval is out. Don't worry, you will not be charged of any fees unless you decide to accept all terms and charges which will be presented to you by our loans confirmation officer. THERE ARE ABSOLUTELY NO HIDDEN CHARGES!

Get a copy of the OR CR - as a major requirement, it is a must to get a copy of this document from your dealer or seller. This will help us know if the 2nd hand car you want to buy is clear of any legal problems or if it is not a hot car (stolen car). This is for your own protection. We will have this verified with LTO.

Pre-qualify - This is always a very important step we subject our clients. We don't want to waste their time trying to complete requirements without knowing first if they qualify. There are so many second hand car buyers who may be able to have or produce complete and right requirements but doesn't qualify for the loan. Know outright if you have bad credit status OR C-MAP with this simple step.

Produce Complete and Right Requirements - It will always matter to have or produce every document required by the financing company or by us. At this stage, communication is a big factor because only the right and complete papers will give you fast loan processing leverage. Nothing else can so please bear with us as we may try to ask for additional documents at times. Please note that only those car buyers with complete requirements will be processed so don't ask us if any requirement is needed. We will give you the list. All you have to do is to submit them incomplete, clear copy set as instructed.

Ask Your Agent What Participation is Needed from Your Used Car Financing Dealer - usually, the part where your car dealer will get involved is when you need a copy of the OR CR of the car you want to have financed. From there, only bits of communication will be needed by the lending company.
Follow Up and Communicate with Your Loan Agent - Even if everything is on hand including documents needed, you will have to do your job of following up with the latest updates from your agent or directly from the lending company. Don't worry, rest assured you will be called from time to time to be informed.

Used Car Financing Interest Rate and Loan Term Amortization Package Options
Coming up with the lowest interest rate of 1.25% this 2018 (2.00% last 2017) for financing the used car you want to buy is easy. With us, just ask what packages we offer from a combination of interest rates tied up with monthly amortization / loan term or how long the payment will be and you're good to go.
Reminder: Rates and Payment Term Programs Are ALL Subject to Change Without Prior Notice!

Provider #1 - Bank with 1.39 % Low Interest Rate and Up to 36 Months Payment Term

| | | |
| --- | --- | --- |
| Year Model | Payment Terms | Interest Rate |
| 2000-2008 | 18-36 months | 1.75% |
| 2009-Latest | up to 48 months | 1.39% |
Provider #2 - Private Lending Company with 1.25 % Interest Rate and Up to 24 Months Payment Term
| | | |
| --- | --- | --- |
| Year Model | Payment Terms | Interest Rate |
| 2000-2001 | 12 months | 2% |
| | 18 months | 2% |
| 2002-2005 | 12 months | 1.5% |
| | 18 months | 1.5% |
| | 24 months | 1.3% |
| | 36 months | 1.3% |
| 2006-2007 | 12 months | 1.5% |
| | 18 months | 1.4% |
| | 24 months | 1.3% |
| | 36 months | 1.3% |
| 2008-Latest | 12 months | 1.5% |
| | 18 months | 1.4% |
| | 24 months | 1.3% |
| | 36 months | 1.3% |
9 Best Places to Find Used Car to Buy for Financing
| | |
| --- | --- |
| There are absolutely a lot of choices where you can find second hand cars to buy and pay through monthly amortization under our used car financing program. We have bank providers as well as private lending companies so rest assured we are your best choice. Below are some of the perfect places where you can start looking for your dream car. | |
Sulit / Olx

Ayosdito

Carfinder.ph

Buy & Sell




Online Classifieds

Carmudi


Car Dealer Showrooms


Private Sellers

Re-possessed Cars from Banks

Foreclosed Cars from Lending Companies

Auto Best Buys

Basic Used Car Financing Requirements
Below is the list of the different documentary requirements for applying with used car financing to any lending company.

This include banks and private lending companies in the Philippines or any other country.
Easy To Produce Requirements

| | |
| --- | --- |
| Low Interest Rate Options | |
Latest OR CR (official receipt and certificate of registration) - this will come from your car dealer or seller




2 valid primary IDs

TIN ID / number




Latest proof of billing (electric or water bill only) (may not be under your name but must have same address as your 2 valid IDs)

Documented source of income

(your choices)

- if with work ---> 1 month latest payslip and COE (with ITR is an advantage) / if with business ---> DTI or SEC and Mayor's Permit and 3 months latest bank statement / if with property for rent ---> contract of lease and 3 months latest bank statement / if with freelance job or remittance ---> any voucher, remittance receipts and 3 months latest bank statement
You must have at least 20% of the financiable amount as down payment which you will give to your dealer or seller before car financing process starts. A 6% - 8% processing fee must also be ready before you can claim the car after final loan approval from our providers.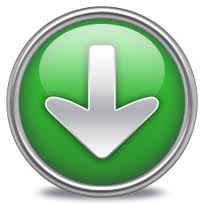 Ask Us Now or Fill Up Our Online Form Below for Fast Processing
---
Call me to apply or inquire about Car Loan –

Sam Casuncad

(

Pinoy loan consultant

)
home office phone: 366 36 45 / 542 70 15
Sun Cellular No 0932 – 872 5532
Smart Cellular No

0939 - 9269335
Globe No

0917 – 5019245
---