About Fast Loan Philippines


Want to know more about us? Well, we are basically freelance providers of loan consultation and application assistance in the Philippines. Our service is absolutely 100% FREE and you don't get deduction in your loan proceeds to have us earn our income. We get them via affiliation commission for being duly accredited and registered loan broker of multiple top lending companies all over the Philippines. We are Fast Loan.

| | |
| --- | --- |
| | Our system has worked for us and helps assure our clients that these lenders will be competing with each other directly in a way through us so borrowers can get the lowest possible interest rate and charges while attaining the fastest possible loan processing. |
| | Our skills and knowhow in the lending industry has helped thousands of clients yearly too so they get the assurance that their loan application will be approved the quickest possible time (1 day loan release at most) with the lowest interest rate by making banks and private lending institutions lay down their cards thru our offer. |
| | With us here at Fast Loan Philippines, it's like calling all these lending companies in a single and consolidated yet most comprehensive contact number you will ever find from a professional and qualified loan consultant / agent in the country. |
10 Ways to Know About How to Get Lowest Interest Rate for your Loan Application in the Philippines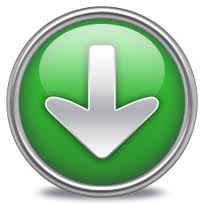 All loan applications are aimed at getting the lowest possible interest rate and we believe that it is only attainable with the use of factors which will involve both the borrower and the loan consultant. Communication will play an important role and the skill and knowhow of your agent will absolute sky rocket the time frame. So here is our list of tips
7 Factors Influencing Low Interest Loan:
Loan Consultant Knowledge


Deductions / charges / fees

Number of Available Providers

Qualification Requirements
Agent's Fee
Multiple Lending Company Choices
Open for Bad Credit Borrowers
Declaration of Expenses
Declaration of the Right Assets
Declaration of Maximum Income Sources

Jun 14, 18 09:51 AM

Use your vehicle for OR CR sangla car loan without taking your car. This collateral loan in the Philippines allows private and public utility vehicle like taxi, car, truck or PUJ. Low interest as fast…

Mar 22, 17 01:04 AM

Apply for Bestloan Philippines Credit Corporation personal loans. Know other loan products, requirements and branches. Fill up our online form now!

Jan 16, 16 10:56 PM

Are you a vet looking for cash? Avail of veterinarian doctors loan in the Philippines. Fast and NO agent's fee personal loan no hidden charges. See requirements and apply now!