SSS Pension Loan - Requirements, How to Apply, Application Form and Terms
| | |
| --- | --- |
| Are you a pensioner looking to get quick cash? SSS pension loan is perfect for you in this case. Here at fast loan Philippines, we guarantee to offer you lowest interest rate possible and easy to produce requirements. | |
How to Qualify for SSS Pension Loan

To be legible to apply and avail of this particular loan offer, you have to pass certain pre-qualifying requirement status as well as possess all the documentary requirements.

We have the list below so you won't have a hard time knowing outright if you qualify.

Don't forget to undergo a 3-5 minute pre-qualifying interview so we won't be wasting your precious time only to find out later that you can't qualify. Good luck!
To qualify for this specific loan, you must be a pensioner or a receiver of the monthly pension from the Social Security System.
The applicant must also be the sole pension account owner and not just the recipient of one after death of the original pensioner.
He or she must also possess all the documentary requirements needed as well as prove that he or she is the recipient of the SSS benefit for senior citizens.
Furthermore, the account holder must not be in comatose or with severe illness and is still able and in good health.
Must also be physically fit upon a personal appearance. Better if still involved in easy sports and weekly exercise activity.

Tip: To increase chance of qualification and avoid getting declined of the loan application, the pensioner must prove that he or she is in good health. A good way to achieve this is to present a sports hobby or medical doctor's certificate if possible.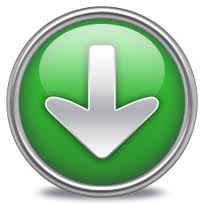 SSS Pension Loan Requirements

Please note that the same requirements list applies for those who are interested to apply for our PVAO and GSIS loan. Refer to the list of documents below. We also don't have hidden charges.

ATM / Passbook / E-Card
SSS ID / GSIS ID / PVAO ID / DDR
Marriage Contract or Birth Certificate for Insurance Coverage
Barangay Clearance (for new clients only and in case of change of address)
4pcs. 2x2 Picture 
Latest Proof of Billing (applies for both borrower and co-borrower)
Note: For sample loan amortization and computation of loanable amount, please refer below in our table of basic standards / simple calculator which will be based from your retirement pension. Please note that figures are all subject to change without prior notice.

Online Application Form

Fill up our SSS pension loan application form and we will attend to your concern as soon as we receive your inquiry / concern. Good luck to all applicants.