ATM Loan - Payday Credit in the Philippines Using Your Salary ATM Card
Although not literally new in the lending system, ATM loan is a thing of the past due to its characteristic as an unsecured non-collateral loan.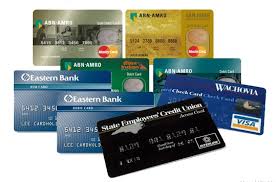 Short History of ATM Loan, the First and One of the Oldest Salary Payday Loan Lending in the Philippines
Automated teller machines (ATM) have been introduced in the Philippines through the power of media and movies to be exact back in the 80's as far as I can remember. Commercials here and there from the internet have been widespread about the power given your hand for withdrawal in a minute or less of a worker's salary using these unfamiliar teller machines, replacing bank tellers of today.
Back then, these teller machines were so dependable that very few mishaps happen unlike today when ATMs can be cloned in one single mistake an account holder makes without consciously knowing it. Given the convenience of the ATM, its use for depositing employee salary became widespread, making way for the ATM loan to gain popularity for use by different business owners.

The reason perhaps that this type of loan existed is because way back in the 80's many companies especially fastfood chains used the ATM card to remit and lend salary of their employee with a bank teller machine, the robot version of a human bank teller. I was one of the recipients of this kind of salary credit through a plastic card back then, working for a fast food chain.
Today, 2015, ATMs are still used and is still getting the importance that it is viewed for usability features and speedy money transactions from bank to bank and from bank to human and vise versa. Because of this fact, today, 2014 and the year onwards 2015, will probably see some lending companies in the Philippines, both private and banks using this type of loan and having it offered still for a possible ATM salary loan, the Philippines' own version of payday loan.
This is because every monthly payday which happens twice a month in the country, funds start to kick in to ATM cards of employees making them a possible target of being allowed to be used as collateral. Literally of no value but basically with funds on a regular basis, the ATM loan is born.

Where to Find Loan Providers and How to Apply
| | |
| --- | --- |
| | Loan providers for this type of loan is actually very easy to find here in the Philippines. Apart from there are fly-by-night lenders, personal lenders and small time lenders roaming around accepting your ATM card as collateral, there are still a few big time lending companies using the ATM as some sort of collateral for making sure that a borrower or creditor who borrow's money through loan will be able to pay for the loan proceeds. |
A good example for this is the seaman loan. There are a few big time lending companies in the Philippines like Macondray Finance, Progress Financing and Infinite Credit and Lending Company who still accepts to take the allotment ATM card of seafarers in exchange for allowing them to borrow money thru the seaman loan plus they will also require the maritime worker to apply for a checking account to use as payment should in case there comes a time for a failure to deposit by manning agencies in the allotment ATM card of the seafarer's beneficiary or allottee. If you are a seafarer looking to apply for seaman OFW personal loan, please visit and see the requirements list here - https://www.fastloanph.com/seaman-loan-requirements.html. This is what I call as the modern day payday loan / ATM loan / salary loan / personal loan which to an extent I believe still exists in the Philippines.

If you want to find a provider, however of the ATM loan, you can start off using your online search skills to find any free classifieds websites like sulit.com.ph / olx.ph or ayosdito.com.ph or any other popular and small time free online classified ads sites in the Philippines.

ATM Loan / Salary Loan / Payday Loan Requirements
| | |
| --- | --- |
| Requirements are really very easy to produce with this type of fast loan in the Philippines for locally employed workforce. All you will need is to have your salary regularly, twice a month being deposited in your ATM card as part of the system of awarding salary of an employee by your company. | |
Apart from this pre-qualifying requirement for ATM loan process, you also have to produce only basic documents you need in photocopy only to be submitted to the loan agent or the lending firm. They are as listed below.
2 valid primary IDs
electric or water bill
3 months latest payslip - for purpose of computation using a loan calculator, the borrower's possible loanable amount.
COE (certificate of employement where it is stated "loan application" as purpose with company letterhead and employer's signature)
1 co-borrower with source of income (an immediate relative would be best.
HR verification
Birth certificate (for single applicants) marriage certificate (for married applicants)
Contract of lease if renting
3 months latest bank history of transaction with the company ATM to be used as collateral
Checking account will be required for loans above 15K amount.
Proof of residency - any bill under your name with address in your valid IDs indicated
Target Market for the ATM Loan
The target market for an ATM loan is actually company employees who receive their monthly salary (minimum or above minimum) through an ATM card. One of the most common of these employees are those who are employed in the BPO industry as call center agents, customer service, CSR and the like.
A secret to coming up with fast approval of your loan application with this type of unsecured non-collateral loan in the Philippines is by making sure that you have the complete requirements, undergo a pre-qualifying interview with your loan agent and making sure that your company allows employees to apply for such type of loan because eventually, your HR manager will be involved when a verification is to be made by calling your company HR to confirm your employment details. If you think you have what it takes as I've mentioned above, then you are good to be approved of your ATM loan application.

Call and Look for – Sir
Sam Casuncad
Office phone: 542-7015 (Sam) / 542-8105 (Vina)
Sun No 0932–872 5532
Smart No

0939-9269335
Globe No

0905–4249367 / 0917-5019245 (with Viber, IMO and Whatsapp)
Email application form to
info.fastloanph@gmail.com / info.ofwloan@gmail.com