Truck Loan - Use ORCR Only as Collateral Without Taking Truck Only 1.25% Low Interest
At FastLoanPh.Com, we made truck loan easy for owners to apply. We offer both financing and collateral using only ORCR to pawn without taking truck. 
Get to use your truck for business while getting extra funds for your growth or for buying another unit at a very low interest rate offer. We process as fast as 48 hours for clean ORCR and documents of loan borrowers / truck owners. 
Fill Up Our Online Form Below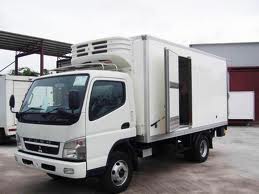 ACCEPT FREEZER, 10++ WHEELERS, CLOSED VAN, TRAILER, DELIVERY VAN, VEGETABLE DEALER TRUCKS AND MORE
Basic Truck Loan Requirements
Completely filled up truck loan application form. Download here.


2 valid primary IDs of the borrower.

Original / photocopy proof of billing (we only accept electric bill or water bill).



Copy of the OR / CR (original will be surrendered upon loan approval and loan proceeds claim).

Proof of income or capacity to pay for the loan - 

If business is the source of income, you need to provide business documents (DTI or SEC / Mayor's Permit + 3 months latest bank statement) If borrower had other sources of income, please provide it for additional qualification and higher loan to avail.
Jan 01, 19 09:11 PM

ORCR meaning and what other uses of your OR/CR in the Philippines today. Apply for our ORCR loan now and get low interest rate promo in 2019!

Aug 24, 18 12:53 PM

Alternative to OWWA Balik Manggagawa Loan for overseas Filipino workers about to depart with return ticket and contract related documents. Free to apply now with promo low interest at 1.99% instead of…

Aug 19, 18 12:47 AM

Find out information about Asialink car loan program. See latest interest rate, promo offers and calculator. Apply here online now!