OWWA Loan


OWWA loan is not a benefit, it is actually a privilege limited to qualified active members of the Overseas Workers Welfare Administration. Although there are certain standards which must be met by OFWs, every Filipino working overseas or in a vacation can absolutely avail and utilize OWWA credit program. In fact, I have seen a relevant information wherein not only those who are working abroad can qualify to apply but also those who are on a vacation here in the Philippines.
FAQs for OWWA Loan Application
So we wanted to make it clearer for those who might be interested in availing a OFW personal loan cash assistance from the Overseas Workers Welfare Administration. Below are some of them. Please be advised that the information disclosed below may and may no longer be valid or may be rendered outdated the time you may have found this review post. In that case, please visit the official OWWA website directly to get your questions answered or call this government office hotline numbers as listed below.
OWWA Hotline Numbers
The Philippine government have made it easier to access and contact the OWWA thru designated working hotline numbers. This move is in line also to the need for Covid-19 helpline response. If any need you may contact OWWA below.
You can also try to contact their hotline numbers using this link - http://owwa.gov.ph/contact-us.
Who and How to Qualify for OFW OWWA Loan?
Please be sure to check first if you are eligible to apply for this OFW personal loan from OWWA. It could be frustrating to prepare and submit requirements without pre-qualifying yourself first. So below is a shortlist of guides of the different qualification standards set by this government agency.
Must be at least 21 years old upon application
Must not exceed 60 (in some cases 70) years old when the loan reaches it maturity (based from loan payment term duration)
Must have an income of between 40,000 PHP and 50,000 PHP
Must be employed stably for at least two to three years
Must have an immediate family in the Philippines who will serve as the co-borrower
List Source: www.compareremit.com
Requirements Checklist for OFW OWWA Loan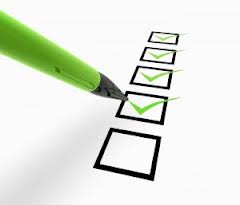 Two valid primary IDs (must include OFW-related IDs ie: OWWA ID, Philippine passport)
Certificate of employment validated by Philippine Consulate
Visa copy
Proof of billing
Remittance proof
POEA

OEC

Plane ticket / flight details (to be confirmed with airline)
Proof of residency - any utility bill under loan borrower's name
If borrower is a seafarer -submit latest agency employment contract
Other OWWA Reintegration Programs
In case you did not know it yet, OWWA had so many other reintegration programs that a OFW can avail. Its just a matter of knowing which of these programs fit for your criteria. We at FastLoanPh.Com is committed to informing our fellow Filipinos about different programs of the government to help aid during the Covid-19 pandemic.
You might want to check out the Balik Pinas! Balik Hanapbuhay! Program - This is a package of livelihood assistance that is aimed to help provide immediate earning opportunity to returning or repatriated OFWs for different reasons. These returning OFWs were usually displaced or distressed. This program has allotted an amount equal to a maximum of Php 20,000 which can be used to obtain a start-up capital in the form of a livelihood project. For particulars, please contact OWWA or call their hotline telephone numbers.