OR CR Sangla - Car Loan Without Taking Your Car Now Only 1.25%
Instead of 2% Before
Planning to pawn your car but don't want to lose it? Try our OR CR sangla, a car collateral loan in the Philippines that offers the convenience of getting quick cash without taking your car.
Currently on promo for only 1.25% interest rate instead of 2% before. Catch it before it ends any time soon. Processing takes as fast as 24 hours only for those who can provide all requirements. Learn how to get approved fast and get your money by calling our Fast Loan Philippines hotline numbers below.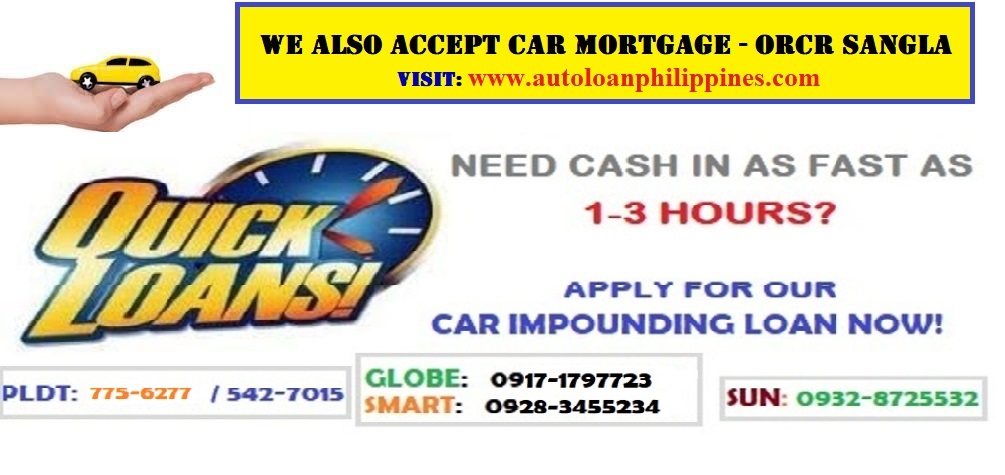 Fill Up Our Online Application Form Below for Faster Processing
For faster processing, just fill up our online form below and we will call you ASAP. Or see the list of requirements below and be sure to prepare them all and submit in one sending either thru email to info.fastloanph@gmail.com or Viber directly to +639175019245.
OR CR Sangla Requirements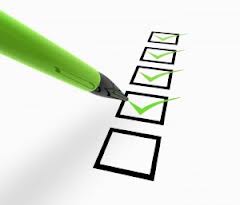 Let us skip the complications for knowing if you can easily provide the necessary documents to qualify for our OR CR Sangla Loan offer. See the list for yourself and find out. Or maybe you might need something even faster turnout of loan proceeds.

Then apply for our Car Impounding - it takes as fast as 1-3 hours with less the hassle and bustle of requirements that are hard to produce and processing that takes days or even weeks to finish.

Latest copy of OR/CR 

2 valid primary IDs (or 1 primary ID + 2 secondary IDs) (license is a must if you drive your car)


TIN ID or any proof of TIN




Latest proof of billing (we only accept electric or water bill) (not necessarily under your name)

Documented source of income 

(your choices)

 - if with work ---> 3 months latest payslip and COE / if with business ---> DTI or SEC and Mayor's Permit and 3 months latest bank statement / if with property for rent ---> contract of lease and 3 months latest bank statement / if with freelance job or remittance ---> any 3 months latest voucher, remittance receipts and 3 months latest bank statement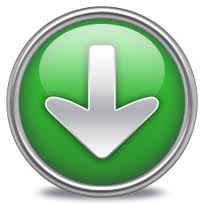 How to Succeed and Get Your Cash in 24 Hours?
Every process has its down sides. But remember that it also gives the loan borrower the chance to be given an option. In this case, if you really wanted to get approved fast for our OR CR Sangla Loan, then you have to follow basic rules and go along with the components of a fast process. What are they? Read below and learn from the loan expert assistants.
Be sure to prepare all the loan requirements as stated or given by your loan agent or consultant or whoever you spoke with here at Fast Loan Philippines.
Be sure to disclose if you've had previous credit problems like unpaid credit card, unpaid loans, bounced cheque, repossessed car and other unpaid bank or credit to credible lending companies in the Philippines. If you have any of these negative credit map, be sure you can provide a court case clearance. If you have such bad credit record and you cannot provide a clearance for it, be sure to talk it out with your loan agent or consultant. Here at Fast Loan Philippines, we always have an alternative for our client problems. In this case, we may have you qualify for our private financier.
If you have applied with a lending company, be sure to disclose which one it is with your agent. This will prevent you both from wasting time only to find out you cannot apply with us because you have a previous or pending application with an affiliate or sister company.
Minimize disclosure of too much expenses and maximize income sources. If you think you don't have enough capacity to pay or income proof, then immediately provide an immediate family member comaker / co-borrower. Believe me it will help you get higher chances of approval of your loan application.