New Fortuner Financing - Low DP All In Low Interest with Banks and Toyota Financial Services
Banks and TFS or Toyota Financial Services offers new Fortuner financing. If you need a financing company to get your latest model release of new Toyota Fortuner of any series, I strongly suggest to consult with both an in-house financing marketing agent or a freelance bank based agent.
Ask for a quotation from both and you'll be surprised at how much difference you can come up with comparing the two service. If you are someone who had a bank problem (C-Map) or is in bad credit for some reason, you might want to consider buying instead the lower year model at least 1 year behind and go for a private financing company.
With this goal, we can absolutely help you on your way to buying your desired new Toyota Fortuner or to the least, a year model away. Our service here at www.fastloanph.com is way too simple. We've made all choices available thru our assistance for new toyota financing needs. We have both in-house financing, freelance loan agents and private lending company willing to help you with your new car / second hand. We also happen to have all the available latest new car loan promo in town anywhere you may be for as long as there is a Toyota dealer in your area.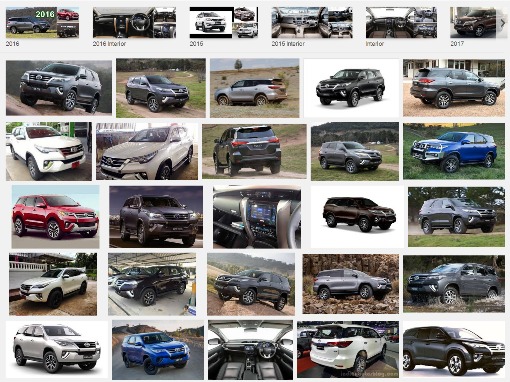 Sample New Fortuner Financing Quotation and SRP Pricelist

In case you did not know it, there is a pre-set pricelist value for all types of new Toyota car you buy and same goes with . Each had the option for a low downpayment all in freebies included on the list. If you want to know more about this offer, the latest pricelist or suggested retail price, contact us ASAP using our new Toyota Fortuner Financing form below and we will get back to your concern as soon as we receive your inquiry.

Toyota Fortuner 4x2 G Diesel Automatic
SRP: 1,476,000

15% Down Payment Subject to Bank Approval
NET Cash Out: 343,900
Monthly Amortization
5 Years: 30,834
4 Years: 36,595

20% Down Payment for All Accredited Banks
NET Cash Out: 417,700
Monthly Amortization
5 Years: 29,020
4 Years: 22,146

Toyota Fortuner 4x2 V Diesel Automatic
SRP: 1,736,000

15% Down Payment Subject to Bank Approval
NET Cash Out: 382,900
Monthly Amortization
5 Years: 36,265
4 Years: 43,041

20% Down Payment for All Accredited Banks
NET Cash Out: 469,700
Monthly Amortization
5 Years: 34,132
4 Years: 40,510
Fill Up Our Online Application Inquiry Form Below