Bank Loan - Low Interest Collateral and Personal Loan from Banks and Private Lending Companies
Bank loan can be split into two types in most countries all over the world. This can either be a collateral (secured loan) or a non collateral (unsecured loan).
2 Types of Bank Loan

With collateral loan, the use of a fully owned property which may either be a car or real estate is allowed. It will be appraised based from prevailing market value or assessed value as set by government agency authorities.

On the other hand, with non-collateral loan, borrower have more options to choose from. Although to this date, very few banks would offer a standardized type of unsecured loan or personal loan, there are a few who have moved on and is currently competing with private lending companies. In Asia for example, particularly in the Philippines, not all banks offer doctors loan and seaman loan. What is common to all banks is the personal loan or salary loan offer.
Not all types of loans however have a corresponding agency or loan agent to help you with tips and familiarization with how to apply or the processing of an application. A qualified professional who knows his or her way in and out of a loan product offer should be a professional, qualified, efficient and trusted loan agent. If you are in the Philippines and you are looking for one, you can skip the hassle of trying to search online by visiting this page.
If you are from the Philippines and is looking for a private lending company in hopes that you can qualify to apply for loan, i have a suggestion. You can get approved even if you have bad credit problems with the credit bureau (cmap), by visiting the link above to get assistance from a qualified loan agent who is accredited to multiple top lending companies and banks in the Philippines.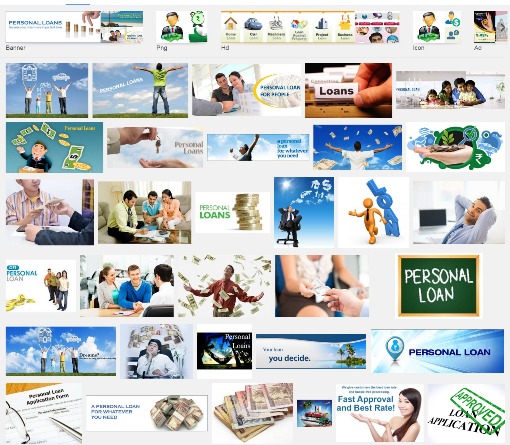 Bank Vs Private Lending Companies - Pros and Cons for Borrowers on Both Collateral and Non Collateral Loan Application
There are basically 6 factors with which we can base this 3 year study as an accredited loan agent in the Philippines with respect to bank loan offers for both collateral and non collateral. I will be using these 5 criteria so we can standardize and simplify the comparison of a bank from a private lending company. Although banks are not usually a government financing institution, they all fall with the same category which separates them from private lenders and corporations that offer the same loans to borrowers. Below is the list.
interest rate

processing time

loanable amount / appraisal and valuation




requirements

pre-qualification

loan approval and disapproval policies



Bank Lender




Usually offers lower interest rate

Slow process and approval

Lower appraisal and valuation

More requirements

It is very hard to pre-qualify to apply

It is harder to get approved of a loan due to strict C.I. requirement




Private Lender




May sometimes be comparable

Faster processing time

Higher appraisal and valuation

Less requirements

Easier to qualify to apply for loan

May be easier to get approved and may not involve C.I.



Banks that Offer Collateral and Non Collateral Loan in the Philippines

I will be listing only the top major banks in the Philippines who offers bank loan to qualified clients / borrowers. If you need any assistance to any particular bank in applying for fast loan which is not included in this list, please don't hesitate to ask me using any of my contact numbers below.
Be reminded that each bank have their own custom loan calculator and requirements so make sure to call their hotline telephone numbers to make a phone inquiry or visit nearest branch in person.

Call and Look for – Sir
Sam Casuncad
Office phone: 542-7015 (Sam) / 542-8105 (Vina)
Sun No 0932–872 5532
Smart No

0939-9269335
Globe No

0905–4249367 / 0917-5019245 (with Viber, IMO and Whatsapp)
Email application form to
info.fastloanph@gmail.com / info.ofwloan@gmail.com
Banco de Oro Universal Bank (BDO)




Metropolitan Bank and Trust Company (MetroBank)




Bank of the Philippine Islands (BPI)




Philippine National Bank (PNB)




Rizal Commercial Banking Corporation (RCBC)




UnionBank of the Philippines

Allied Bank Corporation

Citibank

East West Bank

Philippine Savings Bank (PS Bank)




Philtrust Bank (Philippine Trust Company)

Security Bank

United Coconut Planters Bank (UCPB)




China Banking Corporation (ChinaBank)
Basic Requirements for Bank Loan - Collateral and Non Collateral

| | |
| --- | --- |
| | I can only name a few common requirements for both the secured and unsecured type of bank loan. I have listed them below just for information purposes. Please take note that they are subject to change without prior notice so keep updated by reading this page here at Fast Loan or by subscribing to our latest updates using RSS or email. |
2 valid primary IDs or 1 primary ID and 2 secondary IDs

Latest electric or water bill (must have same address as submitted valid IDs above




co-maker or co-borrower for collateral and non collateral loan respectively

any proof of income - (your choices) - if with work ---> 3 months latest payslip and COE (with ITR is an advantage but not required) / if with business ---> DTI or SEC and Mayor's Permit and 3 months latest bank statement / if with property for rent ---> contract of lease and 3 months latest bank statement / if with freelance job or remittance ---> any voucher, remittance receipts and 3 months latest bank statement

must not have bad credit problem appearing in credit bureau records or BAP (banker's association of the Philippines). Here, credit investigation (C.I.) is necessary



Jan 01, 19 09:11 PM

ORCR meaning and what other uses of your OR/CR in the Philippines today. Apply for our ORCR loan now and get low interest rate promo in 2019!

Aug 24, 18 12:53 PM

Alternative to OWWA Balik Manggagawa Loan for overseas Filipino workers about to depart with return ticket and contract related documents. Free to apply now with promo low interest at 1.99% instead of…

Aug 19, 18 12:47 AM

Find out information about Asialink car loan program. See latest interest rate, promo offers and calculator. Apply here online now!