New Toyota Financing - All In Low Down Payment with Freebies Promo
Buying a new Toyota car from any dealer? We offer new Toyota financing via banks and TFS (Toyota Financial Services) all in low down payment promo with included freebies. Currently catering to all branches all over the Philippines, we give you discounts and low interest rates for any new Toyota you buy via loan or financing to our in-house lending program or banks. You can read our tips here.

We can get you approved in no time plus no need to wait. You will know outright if there are available units you can get without the need to fall in line due to Uber and Grab car owner purchase. See our list of the latest model Toyota cars below with complete amenities, freebies, color choices, lowest possible quotation options for 20%, 30% and bigger down payments. You may use our online loan calculator before buying your dream car too.
We also cater and give you the widest application choices for any branch anywhere you may be in the Philippines for as long as we have your dealer choice listed in our directory. Plus, we don't charge you with any fees because we are in-house. Yes!, we guarantee you zero agent's fee here. So why buy elsewhere when we can bring you what you want and what you need right in your fingertips?
Inquire now! Fill up our online application form below so we can pre-qualify and call you as soon as we receive your inquiry.

New Toyota Financing 2016 Year Model Car Choices

New Toyota Financing Unit Choices

The choice is yours whichever type of new Toyota car you want to buy via TFS or bank financing. We just give you the best and lowest down payment choice possible thru free quotation. We also help make sure you get all the freebies being given by the company to all customers regardless of what unit they want to buy. Choose below.

SEDAN and HATCHBACK




Camry

Corolla Altis

Vios

Wigo

Yaris




CROSSOVER / SUV




FJ Cruiser

Prado

Fortuner

Sequoia

Land Cruiser


MPV

VAN and PICK UP




Hi Ace Commuter Van

Hi Ace Super Grandia


HYBRID CARS




PERFORMANCE
Use Our Simple Online Loan Calculator

Below is our very simple FREE and easy-to-use new Toyota financing mortgage loan calculator. We have also included the different SAMPLE basic computation, prices of new cars and quotations for each unit available this year, 2016 so you know how much to pay for your monthly amortization to the bank or Toyota Financial Services (TFS) whichever will approve your loan application to buy new car from the company.
Vios 1.3 J MT (manual transmission)

SRP: 743K

20% Dp: 75k

5yrs: 14,618

4yrs: 14,701

3yrs: 18,568

Vios 1.3 E AT (automatic transmission)


SRP: 778K


20% Dp: 79k

5yrs: 15,297

4yrs: 18,155

3yrs: 22,929

Vios 1.5 G AT (automatic transmission)


SRP: 880K


20% Dp: 85k

5yrs: 17,302

4yrs: 20,535

3yrs: 25,935

Vios 1.3 E MT (manual transmission)




20% Dp: 98k

5yrs: 15,306

4yrs: 17,338

3yrs: 21,898

Vios 1.5 G MT (manual transmission)


SRP: 845K


20% DP: 85k

5yrs: 16,614

4yrs: 19,719

3yrs: 24,904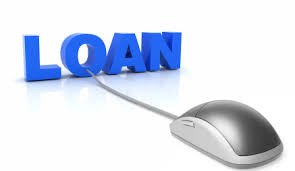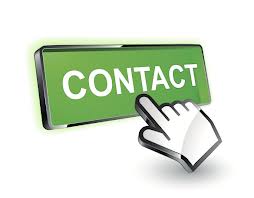 Fill Up Our Online Application Form

How to Get Freebies, Discounts, All In DP and Low Interest Rate

Buying a new Toyota via car financing is an easy job to accomplish. Granted that you don't know anything about mortgage, loan calculator, low down payment options, all in terms and how to get low interest rate, this post will guide you in a walkthrough. We open up a simple step by step process so you can get assured of a sure approval and get all inclusions that are FREE.
Freebies Included:
3 Yrs LTO/TPL Registration
1 Yr Comprehensive Insurance w/ AOG
Chattel Mortgage Fee
3 Yrs Warranty
Tint (3M quailty)

TOYOTA Genuine Matting (original)

Seat Cover
Rust Proofing /Undercoat
Complete set of basic tools
TOYOTA Umbrella
TOYOTA Key Chain
Fuel
Free Labor For 1st 1K & 5K Change Oil
10% Discount On Parts & Accessories
Disclaimer: Any or all information found in this website which may be but is not limited to photos, words, paragraphs, audio, video may coincide with existing details or information found on the internet and is exclusively for purposes of information only (FOI Bill). They are properties of their respective owners, lenders, brokers, lending companies, banks and the like. We do not represent nor claim at any given time that we own, is related to or is entitled to represent any company, bank, person or entity in the lending industry. FastloanPh.Com is a Philippines based personal website used as a lead generation for pooling clients only for the following loans - OFW / doctors / seafarer / migrants / car or vehicle owners and real estate owners.  . We do not currently offer personal loan for any locally employed Filipinos.
Furthermore, we fully disclose that it is not our fault if we get found through online search with different terms, phrases and keywords which may relate to your business or company. It is your sole responsibility to make sure you are on the top list for your own target keywords and terms or phrases. Do not blame us for your shortcomings and faults. Do your responsibility and job in promoting your business well as we do ours.

Otherwise, if you know or have any content found on this website and you want them removed, please email us a request together with your proof of ownership through proper representation at info.fastloanph@gmail.com. We would be glad to have it/them removed.

Mar 22, 17 01:04 AM

Apply for Bestloan Philippines Credit Corporation personal loans. Know other loan products, requirements and branches. Fill up our online form now!

Jan 16, 16 10:56 PM

Are you a vet looking for cash? Avail of veterinarian doctors loan in the Philippines. Fast and NO agent's fee personal loan no hidden charges. See requirements and apply now!

Nov 29, 15 06:40 PM

Different loans with bad credit. Your choices of lending company providers in the Philippines without collateral.